Results
The Alternator You Selected:
Manufacturer: Yanmar
Model: 3YM30
Engine Specification: 3 Cyl., 68 cid 1.116L Diesel
OEM Alternator: w/Hitachi 80A Alternator
Mounting: Dual Foot 3.15" (Hitachi Style)
Standard Pulley: K6 Serpentine
Amperage: 80
Voltage: 12

---

STEP 2:
We believe the Alternator You Selected has the Mounting Style shown in the above Results. Verify your Mounting Style for your Engine using the Examples shown here. If the Mounting Style is Not Correct, Call Balmar Tech Service at +1 (360) 435-6100.
Note: Alternator mounting may vary on some engine models. Inspect your alternator's mounting style before ordering a high-output replacement.
---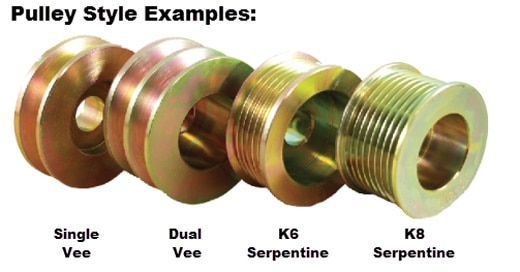 STEP 3:
We believe the Alternator You Selected uses the Pulley Style shown in the above Results.

Verify and Select the Pulley Style present on your Engine: